Welcome to Prentiss County Electric Power Association
Prentiss County Electric Power Association exist to serve our members with safe, reliable, and convenient electricity at the lowest possible cost.
We are more than just a power provider. The employees, management, and board members are committed to helping the communities we serve in other ways as well. We are actively involved in projects that help improve the quality of life for our members. Service as civic leaders, in our local churches, as coaches and referees for youth sports, and as volunteers for parent-teacher organizations and other school activities are just a few ways our people care for this community. We are committed to our communities because we live here, too.
Booneville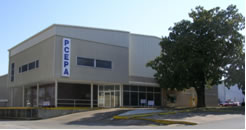 Baldwyn